My Gay Partner Chat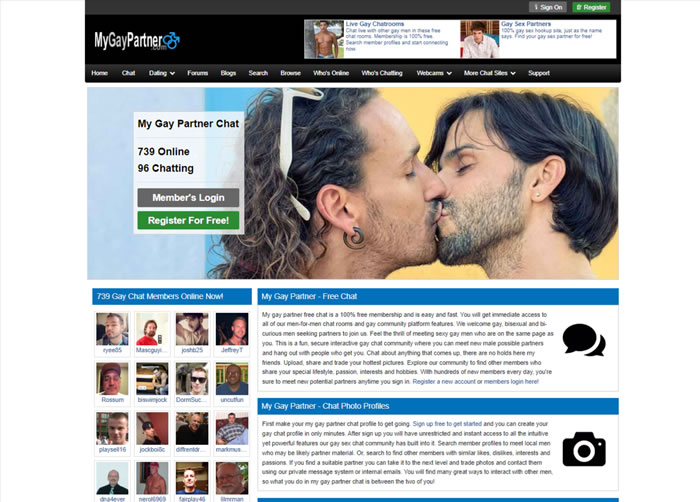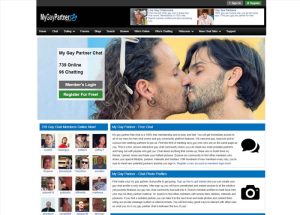 My gay partner chat is the new way to go cruising for hot gay partners. Each member has a photo profile and the site is 100% free to join! Our gay chat partners site is for men-seeking-men and you can cruise from the comfort of your own home and take things as fast or slow as you like.
There are never any charges, and if you aren't happy for any reason you can just delete your account in seconds. No hassles and no strings attached guaranteed. Browse our chat members to find guys who share your interests, likes, dislikes, desires and hobbies. We have hundreds of new members joining every day so you're sure to meet interesting new gay members anytime you logon. Create a new account or members login here!
Guys Online Now!
Gay Sex Profiles | Member Search | Who's Online | Member Galleries | Blogs
My Gay Partner Photo Profiles
Join my gay partner chat and create your own photo profile, Sign up free to get started. there is no point in hesitating. Open your profile, become our member and experience the thrill of meeting new gay partners. What more could you ask for. My gay partner chat is giving you all that and much, much more. You can create your gay partner chat profile in minutes. You can update your profile later and add anything you want to.
After signup, you'll be ready to instantly jump in and meet gay partners. You can elect to make your pics public or private. Unlock your private photos for any members that you want. You will also have instant access to all the features our chat community offers. Peruse thousands of hot member profiles to meet men and potential partners with similar interests. Swap your sexy pics and privately message members or use our secure internal emails. You'll find many ways to interact with interesting men in My Gay Partner Chat.
Gay Chat Rooms
Once you've registered go on the hunt and browse the list of gay and bisexual chat rooms to find exciting discussions any time of the day or night. View a list of members actively chatting. Browse hot members and open their profiles from right there in the chat rooms. You can hold private messaging sessions with gay guys you'd like to chat with privately. Many of our members regularly visit the chat community while traveling to meet new friends where they are traveling. Our gay sex chat is desktop, laptop or mobile friendly so you can chat with your male friends, or make new friends, anywhere you happen to be. We are truly happy to have you as a member of My Gay Partner Chat!
Explore this Gay Male Website